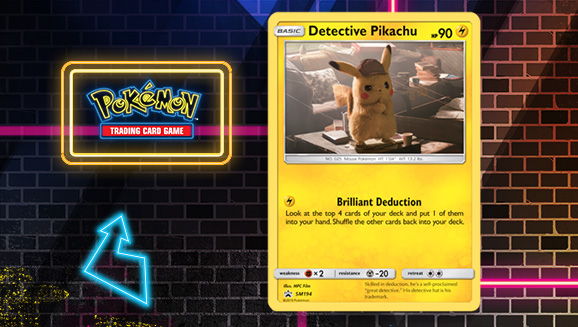 Cheque a estrela do filme POKÉMON Detective Pikachu no Pokémon TCG.
Recentemente, tivemos algumas empolgantes revelações sobre as novas cartas Pokémon TCG inspiradas pelo filme POKÉMON Detective Pikachu.Hoje marca a revelação final e estamos compartilhando uma carta destacando o Detetive Pikachu, como aparece no filme. Irá querer ter todas essas cartas para completar seu conjunto, por isso, fique de olho!
Para ler mais, clique aqui.
Moderator PãodeQueijo
Pokémon TCG Online Moderator
Muito Queijo!
Need help from the support team? Visit the support portal and submit a ticket!