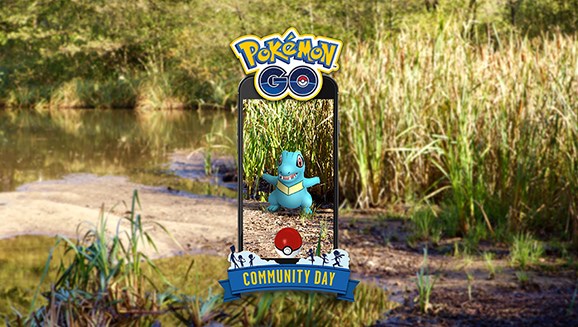 O dia da comunidade Pokémon Go de janeiro tem o Pokémon de grandes mandíbulas.
Durante o segundo fim de semana de janeiro, espere o Pokémon água Totodile aparecer mais frequentemente durante um período de três horas. Adicionalmente, Lure Modules irão durar três horas durante o evento e incubadoras irão chocar ovos Pokémon quatro vezes mais rápido que o usual!
Se evoluir Totodile de Evolution Croconaw para Feraligatr durante ou por até uma hora após o evento, seu Feraligatr irá saber o poderoso ataque água Hydro Cannon. Esse ataque estará disponível apenas para Feraligatr capturados ou evoluídos durante o Dia da Comunidade, por isso não perca a chance de obtê-lo!
Horários do Dia da Comunidade Totodile:
Europa, Oriente Médio, África e Índia: 12 de Janeiro de 2019 das 10:00 a.m. até 1:00 p.m. UTC (GMT +0)

Américas e Groenlândia: 12 de Janeiro de 2019 das 11:00 a.m. até 2:00 p.m. PST (GMT −8)

Região Ásia-Pacífico: 13 de Janeiro de 2019 das 12:00 p.m. até 3:00 p.m. JST (GMT +9)
Boa Sorte e divirtam-se no Dia da Comunidade Totodile!
Moderator PãodeQueijo
Pokémon TCG Online Moderator
Muito Queijo!
Need help from the support team? Visit the support portal and submit a ticket!