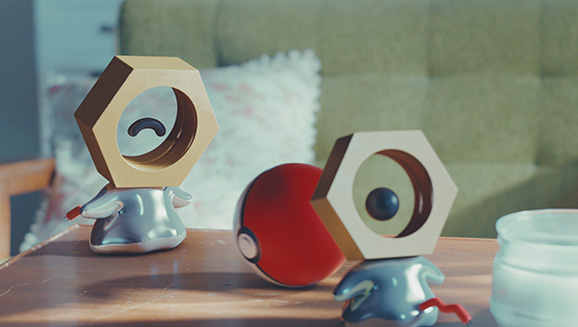 Uma nova espécie Pokémon jamais visto, foi descoberto! Esse Pokémon é chamado Meltan e por enquanto é um enigma.


Nome Meltan

Categoria Hex Nut Pokémon

Tipo Ferro

Altura 0'08"

Peso 17.6 lbs.


A maior parte do Meltan é feito de metal líquido, e sua forma é fluida. O Pokémon tem braços e pernas líquidas para corroer metais e absorver em seu próprio corpo.


Meltan gera eletricidade usando o metal que absorve. Pode usar eletricidade como um recurso de energia e pode também ser usado como um ataque pelos seus olhos.

Claramente um Pokémon curioso, Meltan é muito expressivo e mostra interesse em tudo o que encontra.



Para ler mais, cheque a página de notícias Pokémon.
Moderator PãodeQueijo
Pokémon TCG Online Moderator
Muito Queijo!
Need help from the support team? Visit the support portal and submit a ticket!