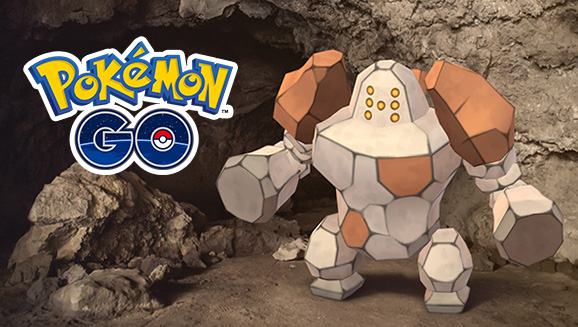 Na derrota do Regice e Registeel, apenas um membro desse trio de Pokémons Lendários permanece. Regirock irá aparecer em Raid Battles no Ginásio no Pokémon GO até 20 de setembro de 2018. Terá apenas um tempo limitado para adicionar esse Pokémon ao seu Pokédex, por isso, não espere. Não esqueça de trazer seus amigos ao desafiar Regirock—poderá conquistar Premier Balls extras graças a uma atualização recente.
Regirock pode ser apenas capturado com Premier Balls conquistados ao derrotá-lo, por isso precisará que seu Pokémon atue bem batalha para maximizar suas chances. Poderá participar em Raid Battles mesmo se não estiver em estágio elevado ou se seu Pokémon não for o mais forte, mas será mais fácil se se preparar. Cheque o nosso guia para treinar Pokémon no Pokémon GO para aperfeiçoar o seu time e depois leia algumas dicas sobre como derrotar Regirock.
Para ler mais, clique aqui.
Moderator PãodeQueijo
Pokémon TCG Online Moderator
Muito Queijo!
Need help from the support team? Visit the support portal and submit a ticket!