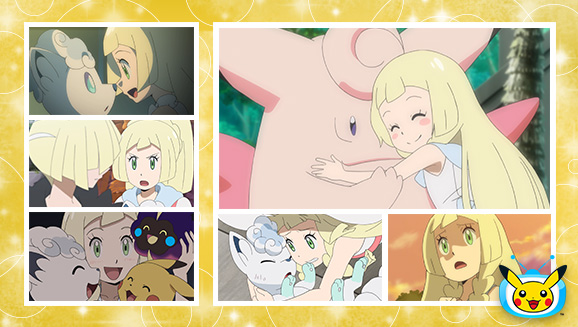 Una de las estudiantes más memorables de la Escuela Pokémon es la protagonista en TV Pokémon.
Cuando Ash Ketchum llegó a la región de Alola en la serie Pokémon Sol y Luna, conoció a varios amigos nuevos incluyendo a Lylia. Lylia, por supuesto, es la estrella de nuestro artículo de la Entrenadora destacada y ahora los fans tendrán la oportunidad de ponerse al día con sus aventuras junto a Ash y los otros estudiantes de la Escuela Pokémon en Melemele en TV Pokémon. Échales un vistazo a algunos de sus momentos más emocionantes y observa cómo pasa de ser una chica asustadiza que no se atreve a tocar un Pokémon a una joven señorita con el coraje suficiente como para enfrentarse a un Ultraente.
¡Haz clic aquí para ver el canal de Lylia, la Entrenadora destacada en TV Pokémon por un tiempo limitado! Recuerda que puedes ver TV Pokémon aquí en Pokemon o en la aplicación móvil TV Pokémon.
Moderator Phoenix
Pokémon TCG Online Moderator

Need help from the support team? Visit the support portal and submit a ticket!