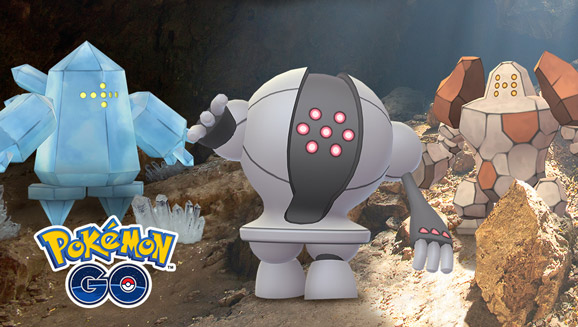 Prepárate para combatir contra el nuevo Pokémon legendario que aparecerá en incursiones en Pokémon GO.
Regice se ha retirado de las incursiones, pero un nuevo contendiente está por llegar. El nuevo Pokémon legendario que aparecerá en Pokémon GO es el Pokémon Hierro, Registeel. El robusto Pokémon de tipo Acero aparecerá en Gimnasios únicamente hasta el 21 de agosto de 2018, así que prepárate para atrapar uno antes de que se vaya. Asegúrate de traer a tus amigos contigo, porque, gracias a la última actualización, ¡podrías conseguir algunas Honor Balls adicionales si lo haces!
El Pokémon legendario Registeel es uno de los Pokémon más resistentes que existen, por lo que será difícil derrotarlo y atraparlo. Trae a tus Pokémon de tipo Fuego y de tipo Lucha más poderosos para poder sacarle la mayor ventaja posible en combate. ¡Buena suerte!
Moderator Phoenix
Pokémon TCG Online Moderator

Need help from the support team? Visit the support portal and submit a ticket!