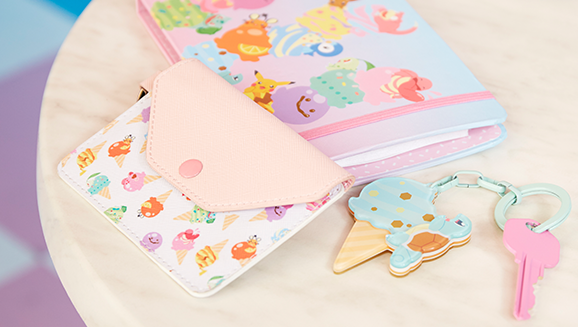 Uma nova coleção Pokémon super-fofa, inspirada em sorvetes, está agora disponível no BoxLunch.
Gostaria de uma nova maneira de expressar seu amor por Pokémon? BoxLunch tem o que está procurando com o lançamento do Pokémikke, uma coleção de produtos que exibe arte divertida e bonita do Japão.
A coleção Pokémikke destaca alguns de nossos Pokémons prediletos em adoráveis poses com adoráveis sorvetes. E esses adoráveis itens chegam a tempo para o Dia Nacional do Sorvete (EUA) no dia 15 de julho.
Essas adoráveis concepções estão disponíveis em uma extensa coleção de produtos - incluindo roupas em tamanhos femininos e masculinos, chapéus, bolsas, produtas pra casa, bijuterias e mais. Para saber mais da coleção, visite o website.
Moderator PãodeQueijo
Pokémon TCG Online Moderator
Muito Queijo!
Need help from the support team? Visit the support portal and submit a ticket!