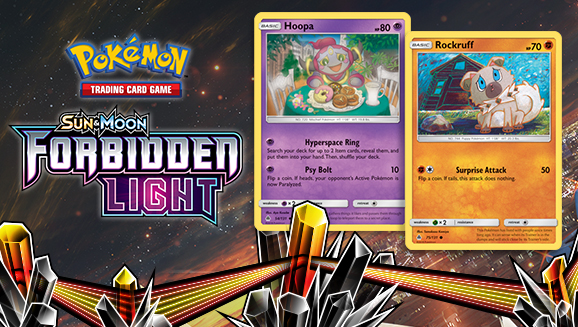 Olhe de perto algumas das ótimas cartas da expansão Pokémon TCG: Sun & Moon—Forbidden Light.
Uma nova expansão Pokémon Trading Card Game chegou e com isso vem a oportunidade para pausar para apreciar a linda arte que embeleza essas cartas. Empolgante e estratégico como o Pokémon TCG, o jogo não seria tão legal sem essas deslumbrantes interpretações dos Pokémons que trazem vida ao jogo.
Portanto, vamos selecionar algumas das cartas da expansão Sun & Moon—Forbidden Light e ver o que os ilustradores talentosos estão nos trazendo dessa vez.
Para ler mais, clique aqui.
Moderator PãodeQueijo
Pokémon TCG Online Moderator
Muito Queijo!
Need help from the support team? Visit the support portal and submit a ticket!