Hello Everyone!
It has been discovered that occasionally the game will soft lock if Electrode (EVO#40) uses its Ability "Buzzap Thunder". This usually happens after selecting the Pokémon you wish to attach Electrode to. We understand this issue is frustrating and would like to reach out to the community to help track down the cause. If you experience this issue and have a game log to provide, please feel free to post your game log in this thread or you can submit your game log to the support team by clicking the support portal link in my signature. This issue seems to be a bit random on when it decides to soft lock the game so hopefully if we can get a few more game logs rounded up we can solve this!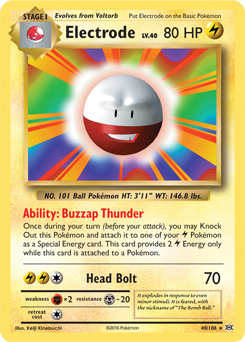 Thank you for your help!
Moderator Turtle
Pokémon TCG Online Moderator
"Shello, how may I help you today?"

Need help from the support team? Visit the support portal and submit a ticket!