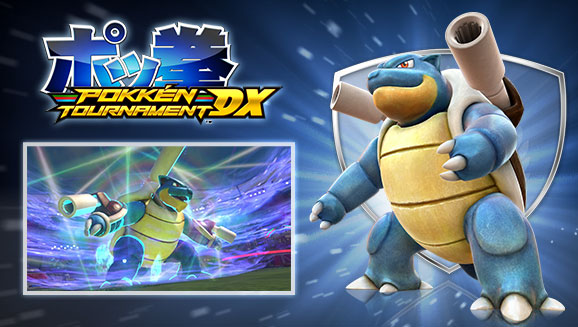 A segunda onda da Pacote de Batalha DLC Pokkén Tournament DX para Nintendo Switch agora está disponível. Essa nova atualização introduz o poderos Blastoise para a Batalha Pokémon. Blastoise é um poderoso personagem, que move relativamente devagar, porém, dispõe de uma forte pancada! Também tem um impressionante HP de 660 e seus oponentes terão muito trabalho em derrotá-lo.


Sabendo jogar o Blastoise é crucial. Precisará chegar perto de seu oponente imediatamente para evitar que o Blastoise seja afetado por ataques de longa distância. Por sorte, Blastoise faz bom uso de seus atiradores de água para ataques de longa distância se colocado em uma posição ideal. Essas ataques múltiplos atingem diferentes ângulos e distâncias, por isso, estude diferentes posições para saber qual usar em cada situação.



Para saber mais, clique aqui.
Moderator PãodeQueijo
Pokémon TCG Online Moderator
Muito Queijo!
Need help from the support team? Visit the support portal and submit a ticket!