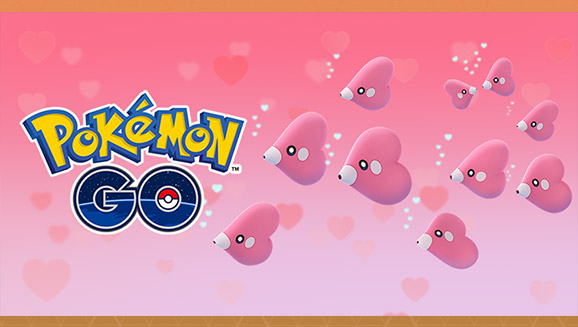 Pokémon GO estará de color rosa este Día de San Valentín, con más oportunidades de atrapar lindos Pokémon.

Celebra el Día de San Valentín en Pokémon GO con más adorables Pokémon rosados que aparecerán a tu alrededor. Del 13 al 15 de febrero, Luvdisc y Chansey aparecerán con más frecuencia y darán el triple de Polvos Estelares cuando los captures. Estos dos Pokémon no aparecen muy a menudo, y seguramente esos Polvos Estelares adicionales te vendrán muy bien, ¡así que no desaproveches esta oportunidad![/color]

¡Estés con quien estés este Día de San Valentín, diviértete capturando estos adorables Pokémon en Pokémon GO!
Moderator Phoenix
Pokémon TCG Online Moderator

Need help from the support team? Visit the support portal and submit a ticket!