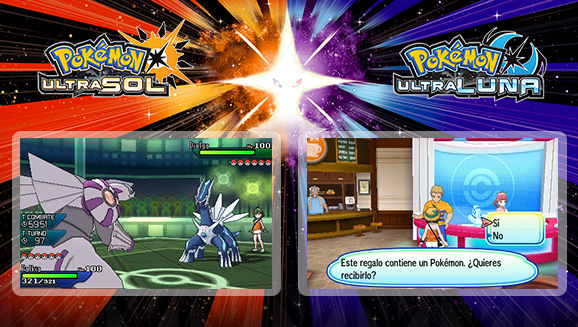 Nada potencia más rápidamente el equipo de un Entrenador que incluir un Pokémon bien poderoso. Por suerte, este año tendrás un sinfín de oportunidades para reforzar tu equipo con Pokémon legendarios a cuál más formidable. Los primeros serán Dialga y Palkia este mes de febrero, así que procura visitar Pokémon Legendarios para informarte sobre cómo hacerte con el tuyo.
Pero incluso estos Pokémon legendarios tan fuertes no serán capaces de desplegar todo su potencial sin la ayuda de su Entrenador. Sigue leyendo para averiguar cómo aprovechar al máximo a tus nuevos compañeros de equipo. Ya tengas en mente Combates Individuales, Combates Dobles o convertirte en el Entrenador más genial de Alola, entrena sabiamente a tus Pokémon para que se vuelvan aún más impresionantes.
Para más detalles visita nuestra página web aquí.
Moderator Phoenix
Pokémon TCG Online Moderator

Need help from the support team? Visit the support portal and submit a ticket!