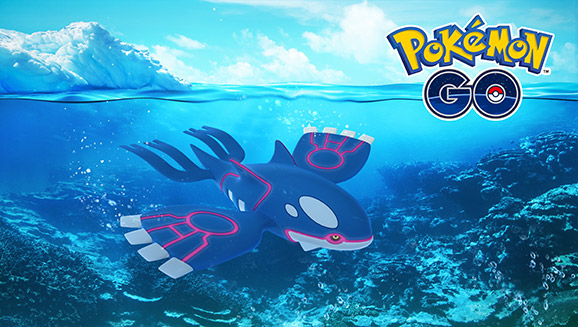 Levántate y ve a un Gimnasio para combatir contra este Pokémon Cuenca Mar, disponible hasta el 14 de febrero de 2018.
Ya has tenido la oportunidad de expandir continentes con Groudon. ¡Intenta ahora expandir los océanos con la aparición del Pokémon legendario Kyogre por todo el mundo en incursiones en Gimnasios! Las geniales características y la rareza de este Pokémon legendario hacen que sea una deseable adición a las colecciones de muchos Entrenadores. No esperes demasiado para capturar a Kyogre, ya que solo estará disponible hasta el 14 de febrero de 2018 a la 1:00 p. m. PST.
Asegúrate de tener listos a tus Pokémon de tipo Eléctrico y de tipo Planta antes enfrentarte a este poderoso rival. ¡Buena suerte!
Moderator Phoenix
Pokémon TCG Online Moderator

Need help from the support team? Visit the support portal and submit a ticket!