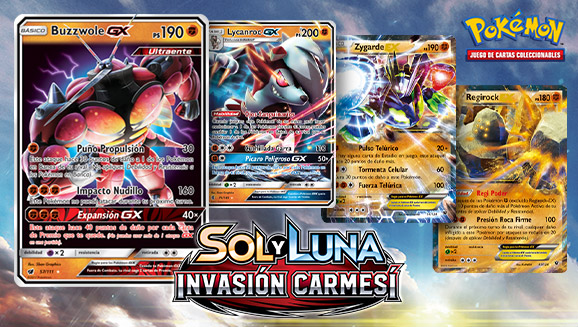 Si estás buscando una baraja de JCC Pokémon con la que te diviertas jugando y que pegue fuerte, no busques más. El gran Pokémon Buzzwole-GX lidera el camino en una baraja que combina uno de los atacantes más fuertes de la expansión Sol y Luna-Invasión Carmesí con varias cartas potentes de expansiones anteriores. Esta baraja no solo puede atacar fuerte desde el principio, sino que también ofrece muchas oportunidades para jugadas creativas. Necesitarás usar tu ingenio para sacar la máxima ventaja de la fuerza de Buzzwole-GX en esta emocionante baraja.
Dos jugadores que lograron estar entre los mejores clasificados en el reciente Campeonato Internacional de Europa demostraron el poder de esta baraja. Su éxito en este disputado evento, que contaba con los mejores jugadores de todo el mundo, no deja dudas sobre la potencia de esta baraja. Veamos qué pueden hacer Buzzwole-GX y su grupo de Pokémon de tipo Lucha de apoyo.
Visita nuestra página web aquí para más detalles.
Moderator Phoenix
Pokémon TCG Online Moderator

Need help from the support team? Visit the support portal and submit a ticket!