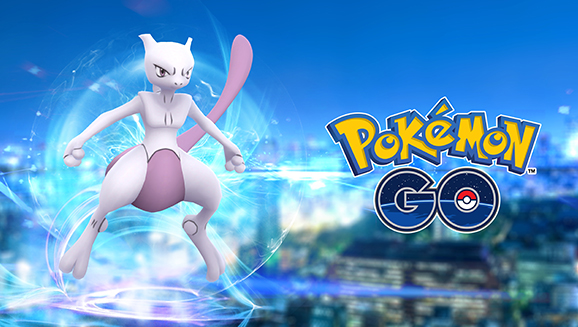 El primer Pokémon legendario que ha sido visto en las incursiones EX de Pokémon GO no es otro que el emblemático Mewtwo. El Pokémon Genético no aparece como un jefe de incursión regular, sino que tendrás que recibir una invitación para poder combatir contra él. Esta vez no tendrás que atravesar los mares tormentosos para encontrarlo, solo debes tener un pase de incursión EX. Recibirás uno cuando una incursión EX vaya a comenzar en un Gimnasio en el que hayas derrotado recientemente a un jefe de incursión.
Los primeros pases de incursiones EX ya se han distribuido, así que asegúrate de iniciar sesión en Pokémon GO y mira si has recibido uno. Si no lo has recibido o si quieres combatir contra Mewtwo de nuevo, sigue derrotando jefes de incursión en diferentes Gimnasios.
Para mas detalles visita nuestra págian web aquí.
Moderator Phoenix
Pokémon TCG Online Moderator

Need help from the support team? Visit the support portal and submit a ticket!