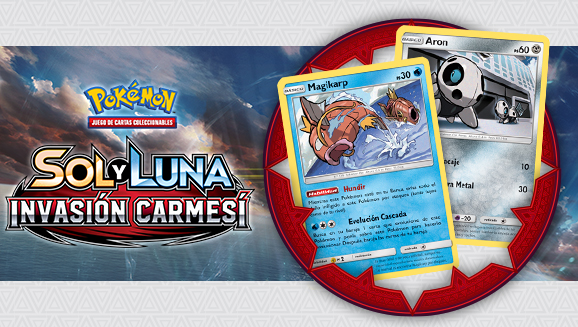 Examinamos algunas de las increíbles ilustraciones Pokémon en la expansión Sol y Luna-Invasión Carmesí.
Llegó el momento de echarles otro vistazo a las increíbles ilustraciones que hacen que las cartas de JCC Pokémon sean tan especiales y únicas. Incluso en estas creaciones tan pequeñas, los ilustradores de cartas descubren maneras de retratar a los Pokémon como nunca antes los habíamos visto. Basta con decir que es difícil imaginarse JCC Pokémon sin las increíbles nuevas ilustraciones que vienen en cada expansión.
Nos enfocamos en la expansión Sol y Luna-Invasión Carmesí, que continúa haciendo que los Pokémon y la gente de la región de Alola sean los protagonistas. Toda esta semana resaltaremos un tema diferente o un aspecto de las cartas para animarte a que les eches un vistazo a todas las ilustraciones de JCC Pokémon.
Visita nuestra página web aquí para ver lo siguiente en nuestra serie de ilustraciones de Sol y Luna-Invasión Carmesí de JCC Pokémon.
Moderator Phoenix
Pokémon TCG Online Moderator

Need help from the support team? Visit the support portal and submit a ticket!