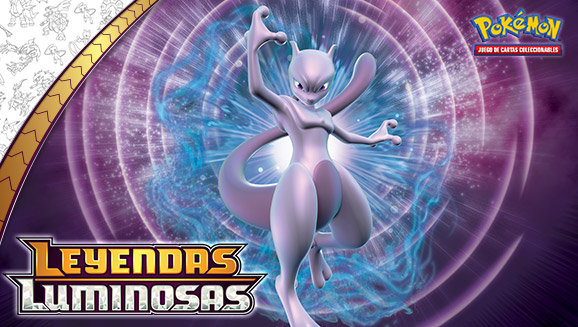 En la última expansión de JCC Pokémon destacan algunos Pokémon verdaderamente únicos.
Tu colección de JCC Pokémon está a punto de mejorar de una forma increíble con el próximo lanzamiento de la expansión especial Leyendas Luminosas. En esta nueva expansión aparecen Pokémon legendarios y singulares, incluidos Zekrom, Latios, Keldeo y otros más. También encontrarás a algunos de tus Pokémon favoritos como extrapoderosos Pokémon-GX, incluidos Entei-GX y Mewtwo-GX. Y, por si fuera poco, otro aspecto muy chulo de esta expansión (y por lo que lleva ese nombre) son los Pokémon Luminosos que pueden descubrirse, como Jirachi Luminoso, Volcanion Luminoso y muchos otros más.
Los paquetes de mejora de Leyendas Luminosas no se venderán por separado, ¡así que búscalos en colecciones especiales próximamente!
Moderator Phoenix
Pokémon TCG Online Moderator

Need help from the support team? Visit the support portal and submit a ticket!