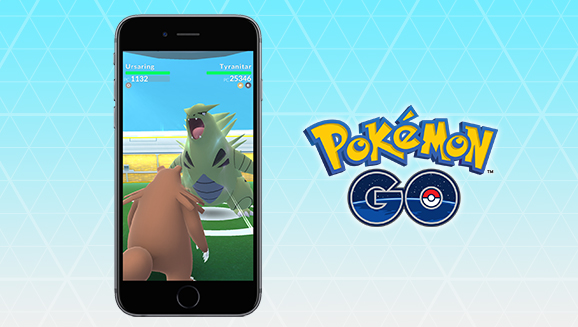 Consigue fabulosos premios y la oportunidad de capturar Pokémon raros entrenando un equipo para derrotar a los jefes de incursiones.
Las incursiones en Pokémon GO van a hacer que tus aventuras en el mundo real sean más emocionantes que nunca. Son especialmente significativas si quieres completar tu Pokédex, ya que las incursiones representan la única forma de capturar algunos de los Pokémon más raros, incluidos los Pokémon legendarios. También son la única fuente para conseguir Caramelos Raros, Bayas Frambu doradas y Máquinas Técnicas (MT).
Conseguirás más Honor Balls para capturar Pokémon legendarios y otros Pokémon fuertes después de derrotar jefes de incursiones si se cumple alguna de las siguientes condiciones: a) tus Pokémon infligen una cantidad considerable de daño contra ellos en combate;
tu equipo consigue un avance sustancial para derrotarlos; o c) tu equipo controla el Gimnasio en el que está teniendo lugar el combate.
Si quieres tener la mejor oportunidad para capturar a los Pokémon más raros, necesitarás un equipo potente. Con un poquito de esfuerzo, tus Pokémon estarán en camino a convertirse en los mejores. Visítanos aquí para más detalles.
Moderator Phoenix
Pokémon TCG Online Moderator

Need help from the support team? Visit the support portal and submit a ticket!