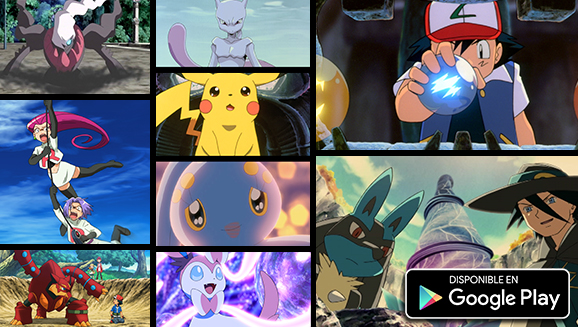 Quince largometrajes Pokémon están ahora disponibles para su compra en Google Play
Olvídate de tener que ir a tu cine local, porque ahora tienes disponibles algunos de los mejores logros cinematográficos Pokémon sin tener que moverte de tu propia casa, ya que acaban de ponerse a disposición del público 15 películas Pokémon para su compra digital en Google Play. En estas películas Pokémon, que incluyen las tres primeras, más todas las películas que han salido desde la película Pokémon de 2006 Lucario y el misterio de Mew, los fans pueden disfrutar con las aventuras de Ash y Pikachu cuando se encuentran con poderosos Pokémon como Mewtwo, Mew, Darkrai, Arceus, Kyurem, Hoopa, Volcanion y muchos otros más.
¡Prepárate un gran bol de palomitas y disfruta de uno de los mejores maratones de Google Play!
Moderator Phoenix
Pokémon TCG Online Moderator

Need help from the support team? Visit the support portal and submit a ticket!