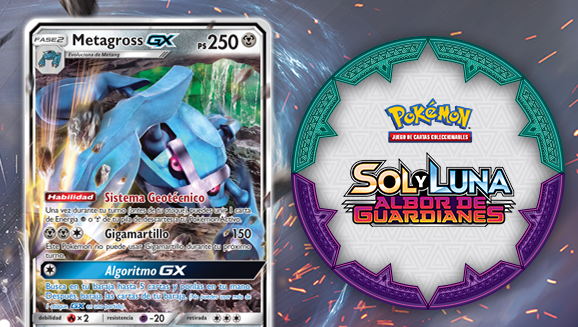 La nueva expansión Sol y Luna-Albor de Guardianes de JCC Pokémon tiene muchas cartas extraordinarias que están teniendo una gran acogida, pero Metagross-GX había pasado desapercibido hasta hace muy poco. Este poderoso Pokémon tiene unas características dignas de elogio, pero, en el increíblemente amplio metajuego de JCC Pokémon, hay tantas buenas barajas en juego que puede llevar cierto tiempo para que una nueva baraja llegue a lo más alto. El momento decisivo de Metagross-GX fue el buen resultado obtenido por Christopher Schemanske en el Campeonato Regional de Madison en Wisconsin, que terminó en segunda posición con este potente Pokémon-GX.
Ahora que Metagross-GX ha demostrado que es un contendiente importante en eventos de gran nivel, más y más jugadores están interesados en saber cómo funciona. Echa un vistazo a la forma en que los jugadores están creando las barajas centradas en Metagross-GX y cómo están usándolas en los torneos.
¡Para más información visita nuestra página web aquí!
Moderator Phoenix
Pokémon TCG Online Moderator

Need help from the support team? Visit the support portal and submit a ticket!