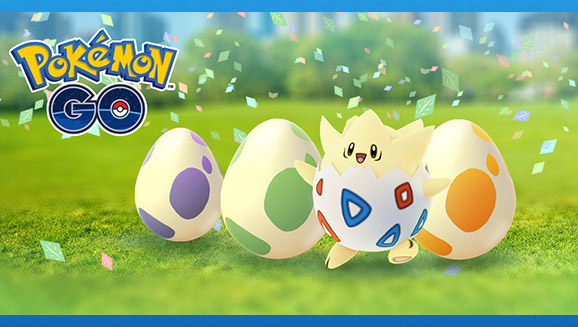 Hora de eclosionar Huevos con emocionantes promociones en Pokémon GO.
Del 13 al 20 de abril, podrás disfrutar de un lote de promociones relacionadas con Huevos en Pokémon GO. Ahora podrás encontrar una mayor variedad de Pokémon en los Huevos de 2 km. Y, cuando eclosione alguno de tus preciados Huevos, se te recompensará con más Caramelos. Además, los Huevos Suerte estarán descontados un 50 % en la tienda del juego. También conseguirás el doble de PX por todas las actividades realizadas durante este periodo de tiempo.
¡Levántate y disfruta de la primavera con fantásticas promociones y ofertas en Pokémon GO!
Moderator Phoenix
Pokémon TCG Online Moderator

Need help from the support team? Visit the support portal and submit a ticket!