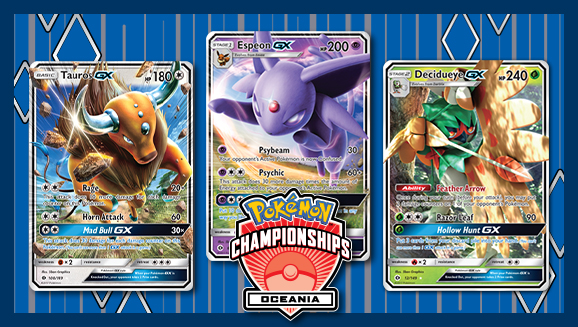 Have you been keeping your decks sharp for the Play! Pokémon Championship Series? The next big event in this year's series is coming up this weekend: The Oceania International Championships in Melbourne, Australia! The metagame in the Standard format has shifted a lot over the past few months, and the addition of the Sun & Moon expansion has shaken things up again. Check out this article on Pokemon.com to see the decklists and strategies for 8 decks that have been emerging victorious during 2017's Championship series!
Have you been using any of these strategies? Have you discovered any particular cards that really bump up the effectiveness of your Standard deck this year? Need some tips and advice from fellow players? Discuss this topic here!
Good luck everyone! Remember to keep an eye on the Strategy section of Pokemon.com for further updates on upcoming events and changes in the metagame!
Moderator Snow
Pokémon TCG Online Moderator
"Mods are always just a hoppip, skiploom, and a jumpluff away!"
Need help from the support team? Visit the
support portal
and submit a ticket!