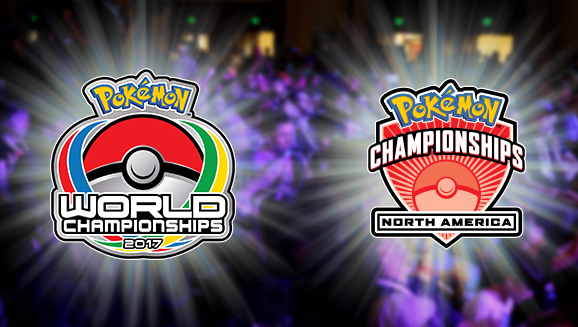 The inaugural
2017
North American International Championships
will take place June 30–July 2 at the Indiana Convention Center in Indianapolis, the longtime home of the US National Championships. In addition to the exciting prizes for Pokémon International Championships, this is the last chance to earn significant
Championship Points
on the way to a World Championships invitation.
Then, on August 18–20, the top players from around the globe will converge on the Anaheim Convention Center in Anaheim, California, to battle at the 2017 Pokémon World Championships. Competitors will be battling for the title of World Champion and a share of over $500,000 in prizes!
Trainers who wish to compete in the Pokémon World Championships must recieve an invitation via
Championship Points
earned throughout the season. Invitaions to the Pokémon World Championships are running short so be sure to give it your all as we draw closer the main event in August!
More information regarding how to register online will be available soon. If you think you have what it takes to become a World Champion, round up your best decks and strategies and
click here
for more information on how to lock up your spot to compete.
Moderator Turtle
Pokémon TCG Online Moderator
"Shello, how may I help you today?"

Need help from the support team? Visit the support portal and submit a ticket!